Photovoltaics on shop roofs pay off economically and in terms of ESG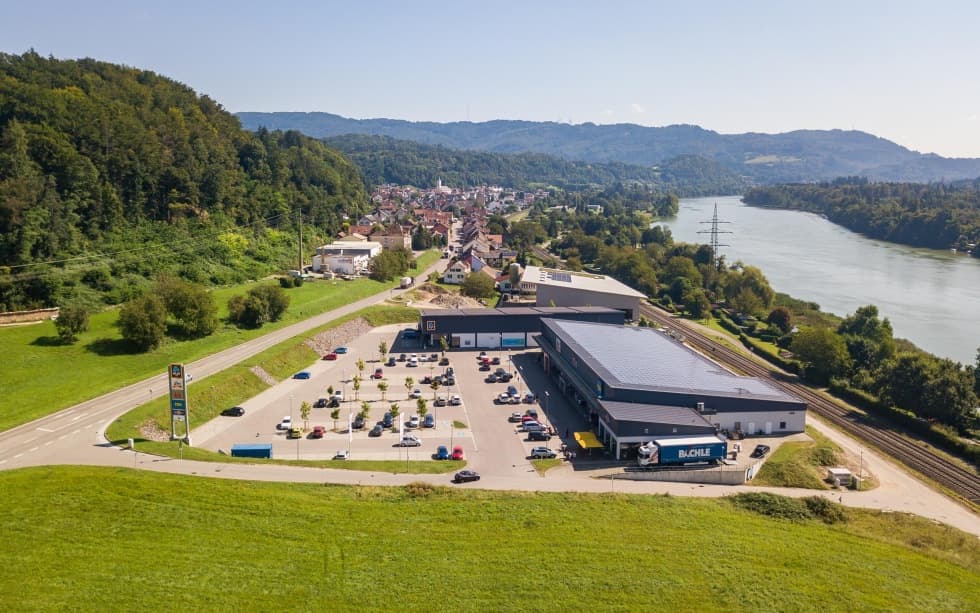 Roofs of commercial properties have a great and often unfulfilled potential. In addition to traditional protection, they can also contribute to the production of renewable energy from photovoltaic panels, thus reducing the energy consumption of the property. Do you know the benefits of installing photovoltaics (PV) and how this relates to ESG?
Roofs of shops in shopping parks are perfect for PV
We strive to make our investments as efficient and sustainable as possible. So installing PV on the roofs of our retail parks is one of the key steps we can take to achieve these goals. In doing so, we are contributing to environmental protection and the fight against climate change, primarily by reducing our carbon footprint.
What is a carbon footprint?
The carbon footprint is the amount of greenhouse gases, mainly carbon dioxide (CO2 ), that are emitted into the atmosphere as a result of human activities such as energy production, transport, industrial production or agriculture. The carbon footprint is usually expressed in units of CO2 equivalent (CO2 eq) and is calculated for an individual, an organisation, a country or even globally. In the energy sector, it is the amount of gases that have been produced in the production of one kWh. Reducing the carbon footprint is a key objective in fighting the climate change and achieving sustainable development goals.
We see a great potential in the roofs of our properties. In the Czech Republic alone, we have over 100,000 m² of roof space that we can potentially cover with PV panels. We don't want to take up additional space by building solar power plants on fields and thus taking up agricultural land.
The installation of photovoltaic power plants has several levels for us in relation to ESG
Reducing CO2 emissions and promoting sustainable energy
The advantage of installing photovoltaic panels is the reduction of CO2 emissions (i.e. carbon footprint). Solar panels absorb clean energy from the sun. This produces no harmful emissions, unlike energy from the grid, which in the Czech Republic's energy mix is made up of 50% fossil fuel combustion.
What is an energy mix?
The energy mix is the combination of different energy sources used to generate electricity or supply energy in a country or a region. The mix may include fossil fuels (coal, oil, natural gas), nuclear energy, renewable energy sources (solar, wind, hydro, geothermal, biomass) and other alternative energy sources. The energy mix is important for achieving energy security, reducing greenhouse gas emissions, promoting economic growth and developing a sustainable energy sector.
By installing PV, we reduce our dependence on non-renewable energy sources such as electricity from fossil fuels, which can significantly reduce energy costs and increase the efficiency of our portfolio.
Increase in property value
Photovoltaic panels can increase the value of our properties. Studies show that buildings with installed solar panels have a higher market value and are more attractive to tenants and investors. In this way, investing in photovoltaics can help to increase the value of our portfolio and increase our return of an investment.
Retail park tenants also benefit from the installation of photovoltaic panels. Solar energy allows them to reduce energy costs while contributing to environmental protection. This can be a very important factor when deciding to lease space.
What does it look like in practice? For example, solar energy is used in Voitsberg, Austria
The VORUM Voitsberg project belongs to the portfolio of the real estate fund for qualified investors ZDR Investments SICAV a.s. The retail park with a leasable area of 12,783 m² uses a photovoltaic power plant on the roof to generate energy with a usable area of 6,800 m². This will generate 833 MWh per year. In 2022, this will save 95 tonnes of CO2 . Read more in a separate article about the photovoltaic power plant ( FTE) in the VORUM Voitsberg project .