We invested over 20 Million Euros in Hradec Králové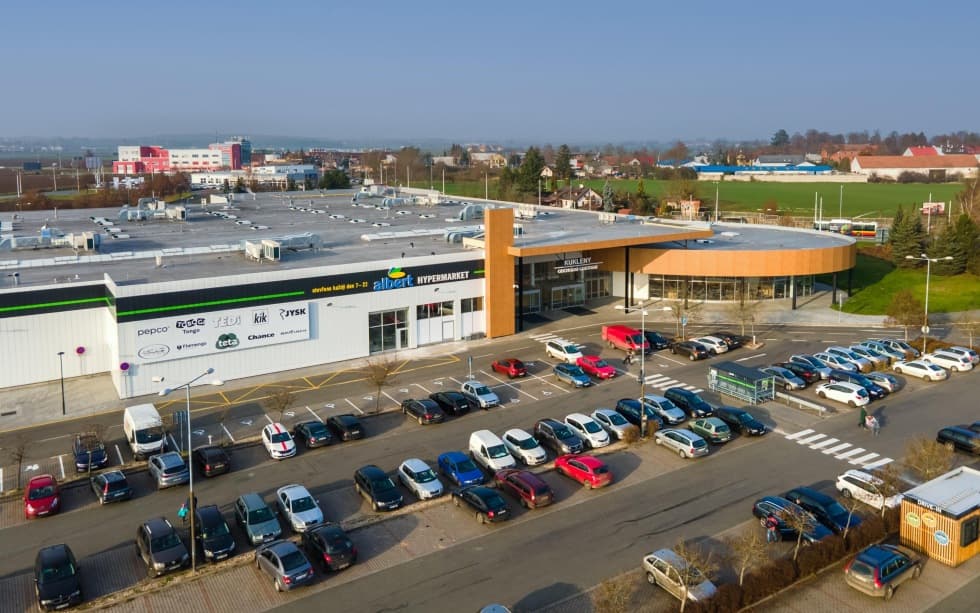 We purchased the completely revitalized Kukleny shopping center in Hradec Králové from our sister developer group Traxial.

The leasable area of more than 13 thousand sqm houses stores of more than 20 tenants. Among the largest ones is the Albert hypermarket with a size of 5,100 sqm. As part of the renovation, the grocery chain implemented its new market concept here, including modern refrigeration equipment and electronic price tags. Thanks to all the innovations and new equipment, the store will save more than a third of its energy costs.
Other major tenants include the discount chains TEDi, KiK, Pepco, BENU pharmacy, Teta drugstore, JYSK household goods chain and IKEA outlet. The shopping centre also includes a food court and a children's amusement park Tongo.
The property is located in the outskirts of the Hradec Králové district of Kukleny and is mainly visited by customers from the surrounding villages and suburban areas, but also by people from the other part of the city, as they prefer the large parking lot. The revitalisation project was carried out in the original shopping centre area from 2001 on a plot of 48 thousand sqm. Due to the great interest of other potential tenants, the Traxial development company is preparing the construction of a second follow-up phase of the retail park.