Galerija Bakar: New acquisition in Rijeka - Croatia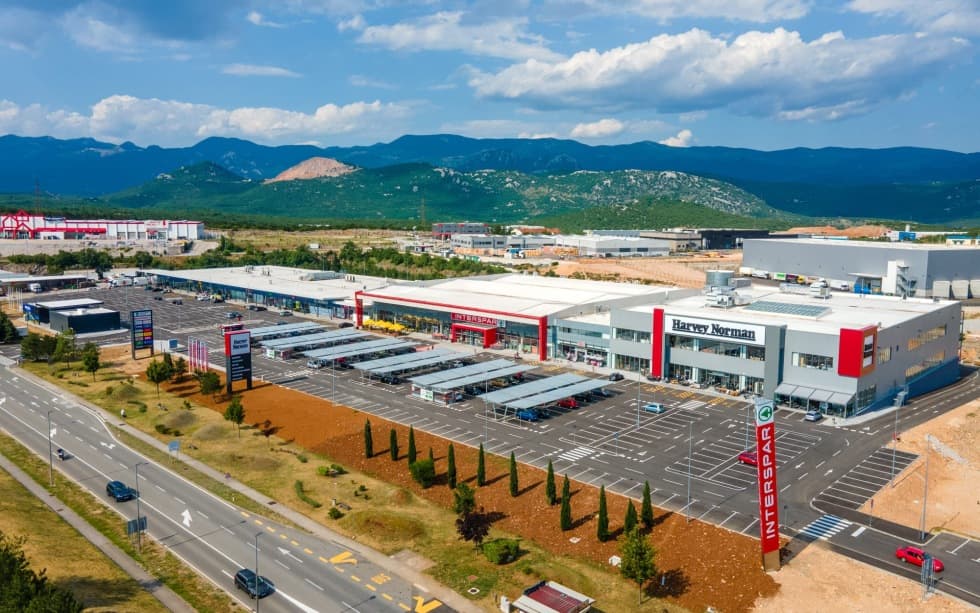 We have added a new property to the fund's portfolio for qualified investors - Galerija Bakar in Rijeka, Croatia, with a total value of more than 40 million euros. This acquisition brings the fund's portfolio to 39 properties valued at 419 million euros.
With a lettable area of 30,579 sqm and 550 parking spaces, Galerija Bakar is the largest retail park in the Rijeka area, the neighbouring islands and the Gorski Kotar region. Completed and opened in April 2023, the centre is easily accessible and located in the fast-growing Kukuljanovo commercial area. The original regional Brown field has gradually developed over the past few years into a strategic industrial and commercial centre that is expected to create a total of 10,000 new jobs over time. Thanks to Galerija Bakar, 350 jobs have now been added to the area.
Built according to the most modern standards, Galerija Bakar offers space for 15 tenants in its first construction phase, which has just opened. In a typical retail park concept, each tenant has a direct, separate entrance from the spacious car park. The main tenants include the international grocery group Interspar, Harvey Norman, JYSK, Tedi, Bipa, Müller, Deichmann, Takko, ZOO City and Hervis.
The project was built by the Austrian project development group MID-Bau on a site with a total size of almost 70 thousand m². In 2024, the second construction phase of the retail park will be completed, offering an additional 11 thousand m² of rental space. After completion and opening, the second stage will also become part of our real estate portfolio.
Commenting on the acquisition, Roman Latuske, Partner at ZDR Group, said: "This acquisition strengthens our position in Croatia and adds another large property with an attractive yield to our portfolio. With the acquisition, the share of foreign properties (Austria, Germany, Croatia and Slovakia) in our fund for qualified investors increases to over 50%."
---
Are you interested in more news from our funds? You will always find the latest information
in the News
section.