Austrian retail park produces as much electricity with PV as 278 households consume in a year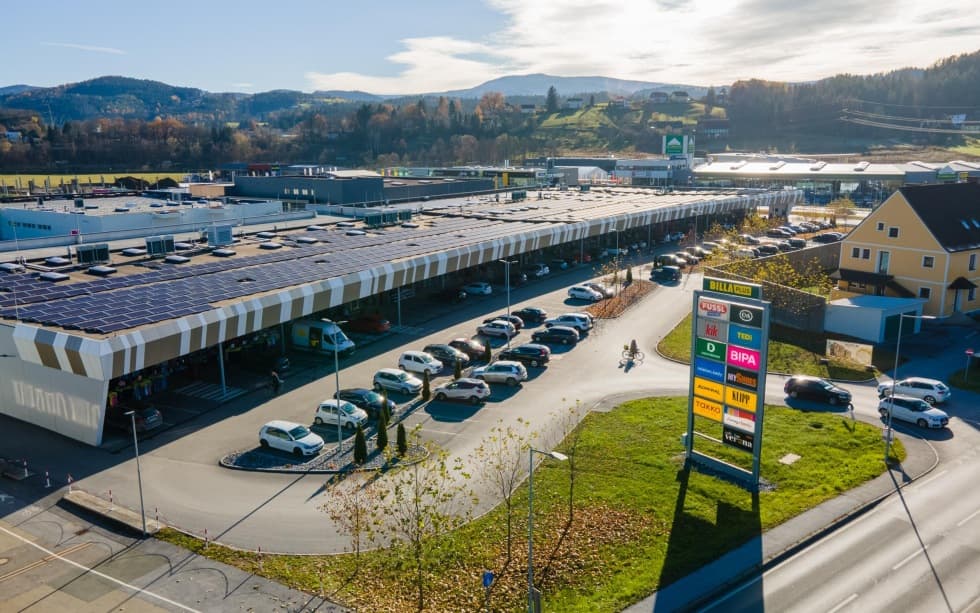 In the Czech Republic, the ESG criteria have only recently started to be addressed. In Austria, however, the whole process, including technical solutions, is already well established. An example of one of our properties that already uses solar energy is the Austrian retail park VORUM Voitsberg.
The VORUM Voitsberg project belongs to the portfolio of the real estate fund for qualified investors ZDR Investments SICAV a.s. The retail park with a leasable area of 12 783 m² is located in Voitsberg, a district town in the Austrian state of Styria. It has approximately 10,000 inhabitants. The project is located on the site of a former lignite power plant that used to separate the towns of Voitsberg and Bärnbach.
Photovoltaics have been instrumental in reducing carbon emissions here. We can express the CO2 savings as the difference between the energy we would normally consume from the grid and the actual consumption using PV. For the Voitsberg project, this results in a saving of 95 tonnes of CO2 in 2022. This corresponds to the electricity consumption of 278 households per year.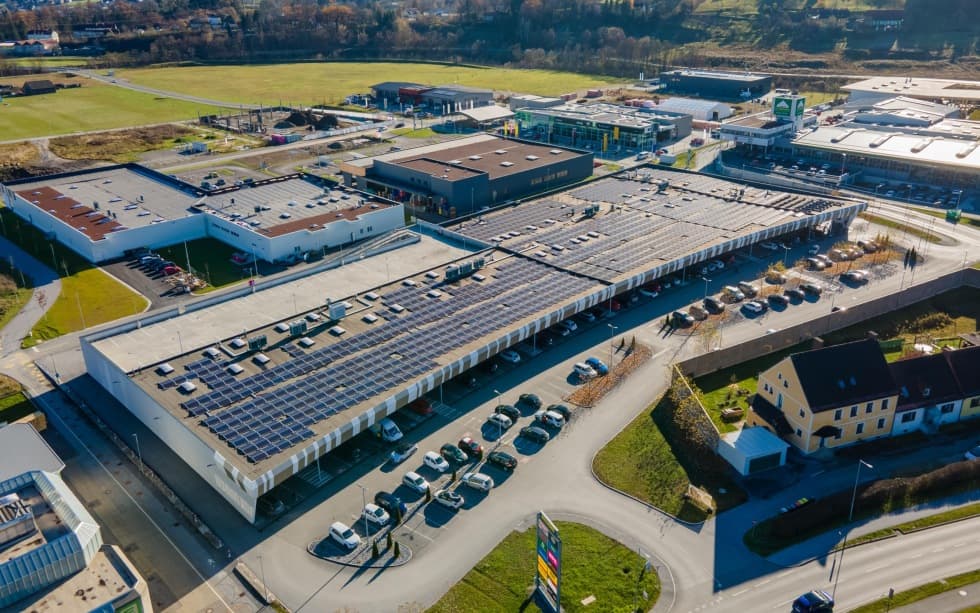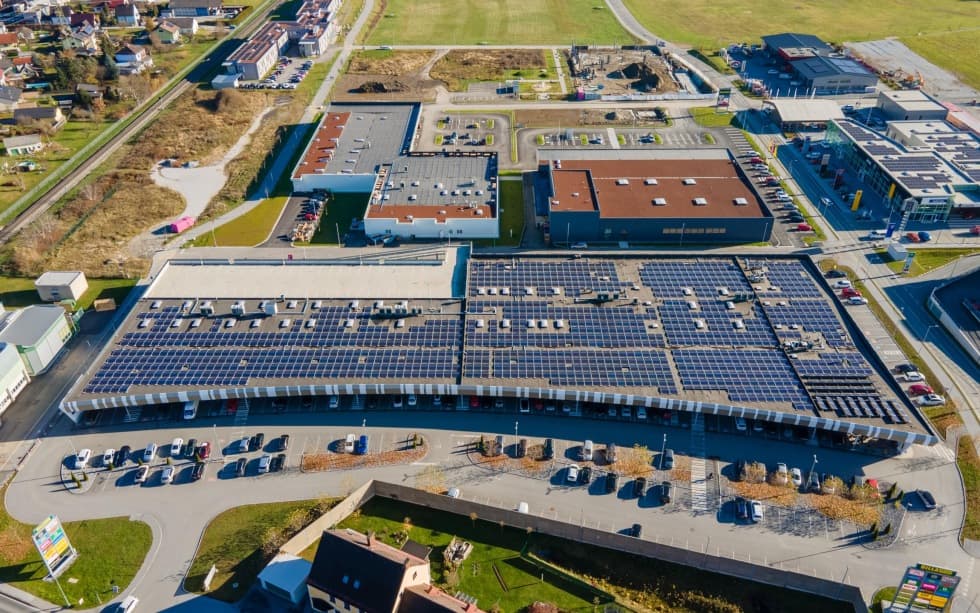 Retail park VORUM Voitsberg in numbers
Roof area covered by PV: 6 800 m²
Annual electricity production: 833 MWh
CO2 savings: 95 tonnes per year
Are you interested in learning more about photovoltaics in our retail parks? Read what we see the benefits of installing PV. Or take a look at our ESG page for a full rundown of our activities in this area.