Three more grocery stores worth 39 million euros owned by the fund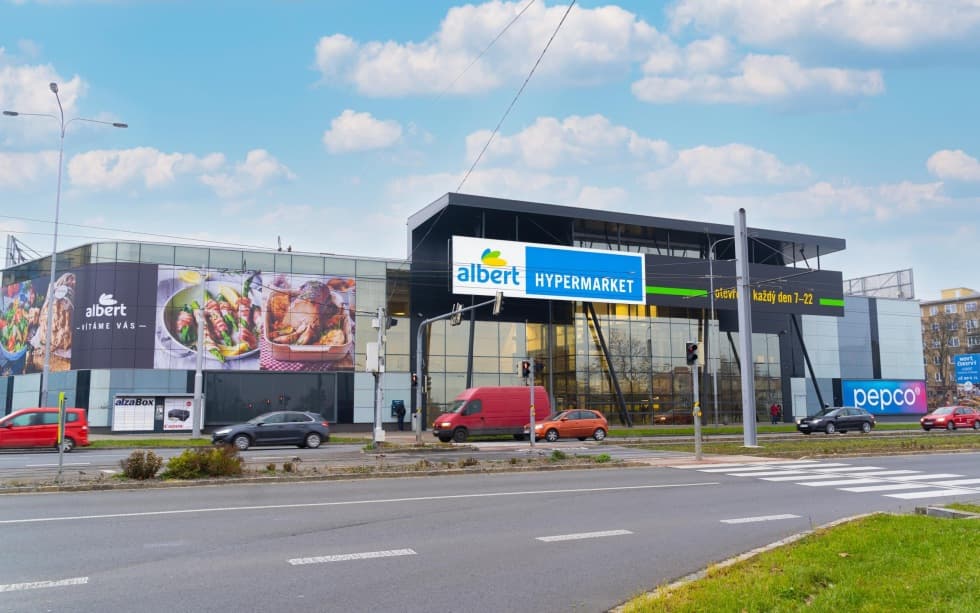 We are continuing our acquisitions planned until the end of 2022 and are adding three more properties to the Qualified Investor Fund for a total value of 39 Mio. Euros.
These are grocery stores with associated retail parks in Teplice, Ostrava Poruba and Most with a leasable area exceeding 28 thousand m².
The largest tenant in these commercial properties is the food chain Albert, whose stores have undergone complete remodelling. As part of the renovation, additional retail units were created and newly leased to other retail chains. Over the long term, our funds have focused on regional retail parks with a high proportion of food outlets. Following the acquisition, we are now increasing the share of food in the portfolio to 42% of total retail lettable space.
"We are extremely pleased that we have been able to complete a further 14 acquisitions this year. Of these, nine properties have a grocery chain as the anchor tenant. This segment is the most conservative part of the retail market, and we have managed to significantly strengthen this segment in our portfolio," comments Roman Latuske, partner at ZDR Investments.
With a leasable area of 10,853 m², Retail Park Teplice is the largest newly acquired property. Among the tenants there, customers will find the Albert food chain, Action discount chain, Pepco, BENU pharmacy, Pet Center, food court and Shell petrol station.
The second building is the retail park Ostrava Poruba. Albert, discount chain Pepco or Teta drogerie are opening their stores on the area of 9 680 m². Sinsay and KiK will also open their stores here after the final stage of reconstruction is completed in spring 2023.
Retail park Most has a leasable area of 8,006 m². The main tenants here include Albert, discount chains Action and TEDi.
All three buildings were purchased from Traxial's sister development group. The acquisition brings the ZDR Investments group's assets to 63 properties with a value in excess of EUR 494 Mio.